Tait Lake, Bancroft, Ontario
The Teddy Bear Bed and Breakfast is a cozy lakefront home, located right off of Hwy 62 in L'Amable which is 7 KM south of Bancroft.   The property has free WiFi, central air conditioning, a canoe, a paddle boat and a BBQ available. It is operational all year round, with a large parking area that can accomodate large vehicles, ATVs, boats, and snowmobile trailers to enjoy all of the outdoor activities. Relax and unwind to a delicious homemade breakfast while enjoying views of Tait Lake. Karin and Luna (the B&B canine ambassador) are looking forward to welcoming you!
Our Place
Guest Rooms
Each of Teddy Bear Bed and Breakfast's rooms have an electric fireplace and bathrobes available for guests. There are two bathrooms that are shared between all the rooms. Television is available in the common living room.
The room rates at Teddy Bear Bed and Breakfast are:
$100 for single occupancy
$120 for double occupancy
$140 for triple occupancy
$160 quad occupancy
Guests staying for multiple nights will receive a discount of $10 per room per night. Cash payment is required. To avoid a cancellation charge of one nights accommodation please cancel at least 3 days prior to arrival.
Check in is after 3 pm and check out is 11 am.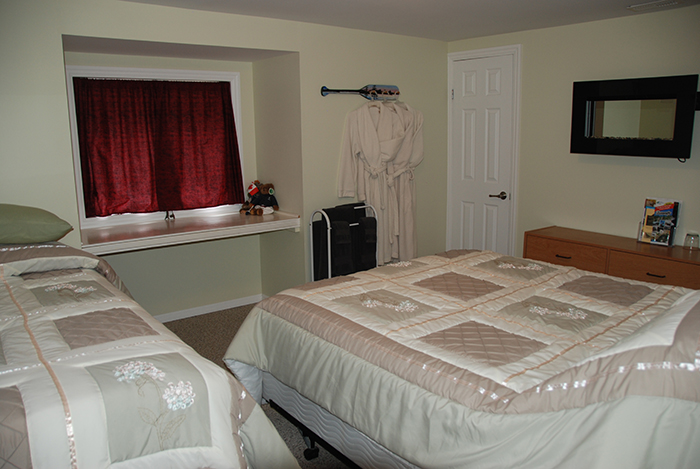 Tait Bear Room
The Tait Bear Room has one queen bed and one single bed. It can accommodate up to 3 guests. The room is on the upper floor and has a lakeview.  
Location & Nearby Attractions
There are many outdoor activities available for the nature enthusiast. Local wildlife can be seen in the area on a regular basis such as deer, elk, moose and of course plenty of birds and ducks.  The area's beauty and natural surroundings inspires visitors to go outdoors and experience mother nature.
If geology is your interest, Bancroft is the mineral capital of Canada and rock-hounding is a popular activity in the region.  Whether you are going to the Princess Sodalite Mine or a number of other collecting sites you will find something of interest. There is also a Bancroft Mineral Museum with an impressive collection located in the old railway station with the Bancroft Town Office.  
In the warmer months, take a swim in Tait Lake; the public swimming area is only 150 metres from Teddy Bear Bed and Breakfast. If fishing is your preference, Tait Lake and nearby lakes are accessible for dropping a line. It's enjoyable whether you are new to the sport or a seasoned expert!  As another leisurely activity, take advantage of the canoe and paddle boat available for use at the Teddy Bear Bed and Breakfast property. Adult life jackets are provided (S/M/L/XL). There is an extensive network of trails for those wishing to ATV in the area; trail access is close by and it can take you into town as well.  For those looking to do some hiking in the area I recommend Egan Chutes Provincial Park (spectacular in the winter as well), McGeachie Conservation Area and Eagles Nest. We are also a great starting point for a trip to Algonquin Park (1 hour drive to the east gate) and Silent Lake Provincial Park (25 minute drive).
For those seeking a thrilling winter adventure, The Old Hastings Clubhouse is located 300 metres away, and it is the start of the snowmobile trail which spans for hundreds of kilometres.  You can also enjoy snowshoeing, ice fishing, and skating at the outdoor rink at the local recreation centre.
In town there are also many unique shops, restaurants, the Village Playhouse and the Art Gallery of Bancroft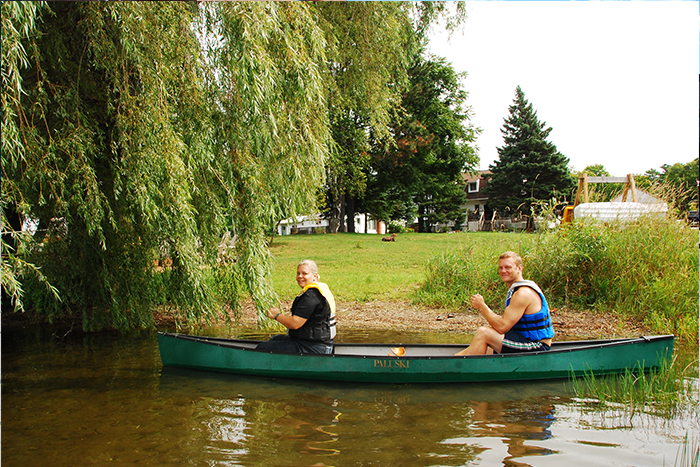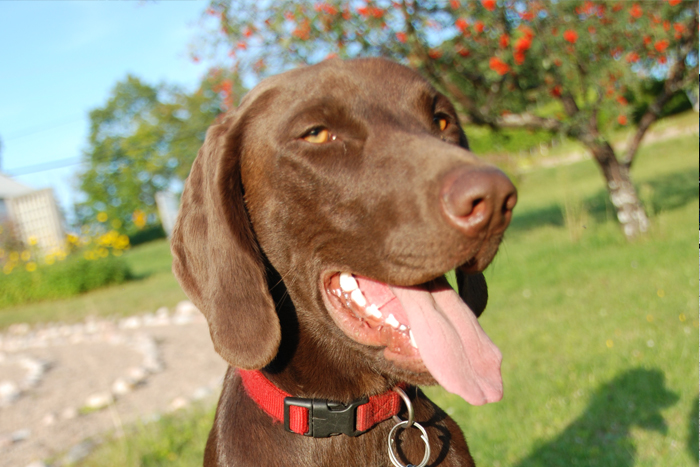 26541 Highway 62, Tait Lake